Services
Your Health is our Priority
Our aim at the Parks Medical Centre is to provide professional holistic health care. We provide all routine General Practice care listed below and some specialised services, again listed below.
The most important thing to remember is that no matter what your problem is, be it physical, psychological or social, you can bring it in confidence to your GP at The Parks Medical Centre.
Your GP will listen to you and guide you.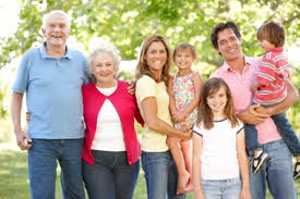 Here is our list of services, should you require a service not on this list, please discuss this with your GP who is will always there to help:
General Practice Services
Primary care of all general medical conditions
Care of all long term illness e.g. hypertension, hypothyroidism, diabetes
All referrals to hospitals as deemed necessary by the GP, be that for investigations or consultation with specialist.
Primary care of all issues relating to mental health.
Men's health
Women's health
Cervical smears under the National Cervical Screening Programme or Private.
Cryotherapy (liquid nitrogen) – treatment for all types of warts/ verruca.
Combined ante natal care to include two week checks for babies and six week checks for mother and baby.
Insurance medicals for all the major insurance companies.
Medico legal reports for our clients when requested by their solicitors.
Driving license medicals.
Routine Nursing Services
Phlebotomy (blood clinic) – Wed and Thursday mornings only
All childhood vaccines. For more information visit: https://www.hse.ie/eng/health/immunisation/pubinfo/pcischedule/immschedule/
Other childhood vaccines – Bexsero (MenB) & Varicella (chicken pox)- for more information see "specialised vaccinations" below.
Cervical smears under the National Cervical Screening Programme or Private.
Ear syringing.
B12 Injections
Blood Pressure checks
Additional Services
Ambulatory Blood Pressure Monitor Service
Specialised Services
Menopause Clinic
We are delighted to announce this very welcomed new specialised clinic in this practice.
It will initially be run one afternoon per month, the first of which is Wednesday 29th September.  It is a designed for women who would like advice and care regarding Menopause/Peri Menopause and post Menopause.
It will be GP led by Dr Myra Lynch and Dr Orla McCormack who are both members of the British Menopause Society and the International Menopause Society.
It will initially be run one clinic one afternoon per month, please enquire at reception for the next clinic date.
The clinic will be booked in advance and a deposit of 50 euro will be required on booking.
First/Initial Consultation:             120 euros            Half Hour Appointment
Bloods if required:                            40 euros            Carried out by our Practice Nurse
(during normal surgery hours)
Review appointment:                      80 euros            Half Hour Appointment ( 3 months after)
To make an appointment please call the surgery on 01 8203303 and ask for Kim who will be looking after these bookings.
Family Planning -LARC
Long Acting Reversible Contraception -LARC
Bexsero Vaccine – Men B
Bexsero is a meningococcal Group B (MenB) vaccine which is indicated for the active immunisation of individuals against invasive meningococcal disease caused by Neisseria meningitidis group B. The vaccine is manufactured using recombinant DNA technology and includes four antigenic proteins to protect against the majority of circulating MenB strains.
For more information on this vaccine please click on the link
http://www.hse.ie/eng/health/immunisation/hcpinfo/OtherVaccines/menbfaq.pdf
If you decide to have your child vaccinated with Bexsero please contact the surgery. Delivery of the vaccine usually takes 3-5 working days. From time to time our supplier AllPhar (sole supplier of this vaccine in Ireland at the moment) can run into shortages so it may take longer to receive the vaccines.
This  vaccine will be part of The National Immunisation schedule from 1st October 2016. It is only eligible free of charge for children born after 1st October 2016.  Therefore any children born before 1st October 2016 and wish to have this vaccine will incur a fee. Fees are outlined below for one child. If you have more than one child we will advise you of the price. For more information on the national immunisation schedule please visit http://www.hse.ie/eng/health/Immunisation/pubinfo/babychildimm/Immschedule/
Total cost 2 doses of Bexsero €300
(This includes cost of 2 doses, Administration fee, carriage fee of the vaccine)
Some children depending on their age require a 3rd dose 1 year after the first. If this is the case the total cost for the 3rd dose €110.
Chicken Pox Vaccine (Varicella)
The chickenpox (varicella) vaccine provides protection against the varicella zoster virus that causes chickenpox.
The chickenpox vaccine is not part of the routine childhood vaccination schedule. The vaccine is currently only offered to people who are particularly vulnerable to chickenpox.
The vaccine does not contain thiomersal (mercury).
For more information please click on the link
http://www.hse.ie/eng/health/az/V/Varicella-chickenpox-vaccination/
The chicken pox vaccine is not part of the National Immunisation vaccine so like the Bexsero if you decide you would like your child vaccinated you can contact the surgery. We will order this for your child. It will take 3-5 working days for delivery.
With it not being part of the national immunisation policy there will be a charge for the vaccine.
Total cost €130 (2 doses + administration fee)
For more information on any of the above please do not hesitate to contact the surgery. Please note the supply of these vaccines continues to be short, the latest update from our suppliers is that they may be available at the end of July.  We will continue to keep you updated.
[/showhide]
Sexual Health Screening