Services
Your Health is our Priority
Our aim at the Parks Medical Centre is to provide professional holistic health care. We provide all routine General Practice care listed below and some specialised services, again listed below.
The most important thing to remember is that no matter what your problem is, be it physical, psychological or social, you can bring it in confidence to your GP at The Parks Medical Centre.
Your GP will listen to you and guide you.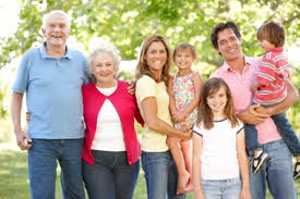 Here is our list of services, should you require a service not on this list, please discuss this with your GP who is will always there to help:
General Practice Services
Primary care of all general medical conditions
Care of all long term illness e.g. hypertension, hypothyroidism, diabetes
All referrals to hospitals as deemed necessary by the GP, be that for investigations or consultation with specialist.
Primary care of all issues relating to mental health.
Men's health
Women's health
Cervical smears under the National Cervical Screening Programme or Private.
Cryotherapy (liquid nitrogen) – treatment for all types of warts/ verruca.
Combined ante natal care to include two week checks for babies and six week checks for mother and baby.
Insurance medicals for all the major insurance companies.
Medico legal reports for our clients when requested by their solicitors.
Driving license medicals.
Routine Nursing Services
Phlebotomy (blood clinic) – Wed and Thursday mornings only
All childhood vaccines. For more information visit: https://www.hse.ie/eng/health/immunisation/pubinfo/pcischedule/immschedule/
Other childhood vaccines – Bexsero (MenB) & Varicella (chicken pox)
Cervical smears under the National Cervical Screening Programme or Private.
Ear syringing.
B12 Injections
Blood Pressure checks
Additional Services
Ambulatory Blood Pressure Monitor Service
Specialised Services
Menopause Clinic
We are delighted to announce this very welcomed new specialised clinic in this practice.
It is a designed for women who would like advice and care regarding Menopause/Peri Menopause and post Menopause.
[/showhide]
Sexual Health Screening