Patient Charter
All patients have the right to the best medical care and services.
All patients have the right to be cared for with dignity at all times. They have the right to be treated with respect, no matter what their beliefs, cultural background, or individual circumstances.
All patients have a right to be treated in a courteous manner, at all times by every member of staff.
Your visit to the doctor will be carried out, where possible without interruption.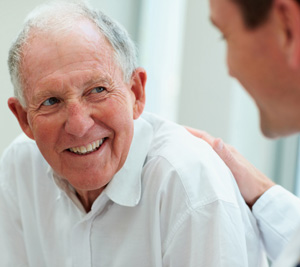 All members of staff working in the practice are under legal obligation to keep the contents of patients' medical records confidential. We will at all times respect our patients' privacy and confidentiality.
Every effort will be made to adhere to appointment times.
All patients have the right to review their medical records. Any patient who wishes to access their medical records will be assisted to do so. Their doctor will explain medical terminology if required.
 We welcome all comments and suggestions from our patients.
All complaints will be recorded and you will receive a written acknowledgement within five working days. We will investigate your complaint with the aim to:
1) Find out what happened
2) Make it possible for you to discuss the problem
3) Make sure you receive an apology, if appropriate
4) Identify what we can do to make sure the problem does not happen again
Please be assured at all times of the goodwill of all the staff towards you, our patients. We will make every effort to provide you, our patients, with a professional and friendly service.