Opening Hours
All consultations are appointment based.
Monday:
9:00am- 12.30 & 2pm - 5pm
Last appt 4.30pm
Tuesday:
9am- 12.30 & 2pm - 5pm
Last appt 4.30pm
Wednesday:
8am to 12.30 & 2pm to 5pm
Last appt 4.30pm
Thursday:
8am- 12.30 & 2pm - 5pm
Last appt 4.30pm,
Friday:
9am to 12.30 & 2pm to 4.30pm
Last appt 4.30pm
Saturday
Closed
Sunday
Closed
Disabled Access
Car parking is available with wheelchair access. There is a large public car park outside the surgery.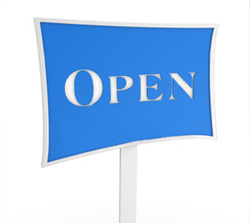 Please note that our
Office Telephone
is switched off between
12pm and 2pm Monday to Friday and from 4pm daily
.
Nursing Service
Our Nursing Services are on Tuesday, Wednesday, Thursday and Fridays  Please contact reception on 01 8203303 to make an appointment.
For blood results please call our Nurse during her phone in time Tuesday to Fridays between 12pm & 1pm on 086 2047305.
Outside Hours
For medical assistance outside our opening hours please contact our out of hours provider, Northdoc on 1850 224477.
For directions to Hartstown centre:
https://www.google.com/maps/dir//53.392021,-6.4212095/@53.391992,-6.4255975,16z
Bank Holiday Hours
The surgery is closed on all public, bank holidays. Should you require medical assistance please contact  Northdoc on 1850 224477